Cargo Insurance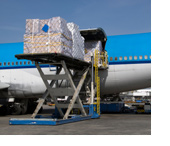 As an agent, Milgram is able to offer competitive rates, ease of reporting and expert claims assistance, including surveys, correspondence and complete follow-up until your claim is settled.
Importers and exporters should consider the benefits of obtaining their Cargo Insurance from Milgram for all shipments whether by land, air or sea.
Milgram's rates are most competitive and are honored at the time of shipment, even when the market fluctuates.

Your shipment will be automatically insured the moment the cargo becomes your responsibility. We do not have to be advised on individual shipments once the agreement to insure has been confirmed.

Rates quoted are for "All Risk" coverage (except for certain commodities) which includes:

Theft and non-delivery, full carton and partial loss,
Damage,
Warehouse to warehouse coverage, including local trucking,
General Average coverage (The ship owners, because of losses incurred during transit due to an accident or the result of jettison of cargoes at sea, may declare General Average. These losses would be borne by all cargoes proportionately.)
Should a claim arise, one call to Milgram is all that is required. We, on your behalf, will:
Notify the carriers of your intent to hold them responsible for loss or damage to your shipment,
Arrange for a survey, if necessary, at no cost to you,
Submit a claim with supporting documents to the insurance underwriters,
Follow-up settlement of the claim with the insurance underwriters to ensure prompt settlement.
For overseas export shipments, provide you with the insuring agent's coordinates at destination.
For further information please call Dana Goldman at (514) 288-6002 ext. 2277.