Consulting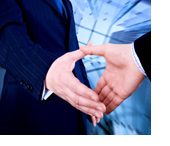 To assist our clients in achieving the highest level of compliance, Milgram will provide guidance and assistance in any matter relating to Customs, including tariff classification, tariff concessions, duty relief & deferral programmes, value for duty, origin, tariff treatment and free trade, marking and labeling, the Special Import Measures Act and the GST.
We also provide our clients with timely Customs and Trade bulletins, combining email and web technology to inform you of changes and to provide you with access to our library of trade bulletins. Furthermore, we will provide information, guidance and assistance to our clients' buying agents, logistics providers and foreign suppliers.
Milgram also provides education and training to its clients, including both generalized and specialized courses. We meet individually or collectively with our clients' Customs & Traffic departments, host or participate in training seminars and consultative meetings, and perform reviews & audits.
Trade Security and your Supply Chain