Customs Brokerage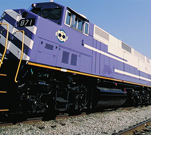 Milgram was founded in 1951, and since that time we have served the business community through hard work, devotion, innovation and technology. We have changed with the times, and have shaped an organization well-suited for today's business environment.
We recognize that your Customs needs are not restricted to importing into Canada, which is why we are committed to serving as the single point of contact for your Canadian, American and Mexican Customs requirements.
As an integral part of our standard operating procedure, Milgram uses pre-clearance procedures wherever and whenever possible. This includes pre-arrival processing (PARS), electronic release (ACROSS) and electronic data interchange (EDI). We use advanced database systems to ensure the accuracy of your customs declarations. And we have the people and resources to ensure that all of this is accomplished in a hassle-free environment.
To see to it that your needs are understood, we go through a detailed account set-up process which is designed to cover all operational and technical issues. And to see to it that your instructions are followed, we make them available to everyone in our organization through the use of our networked client profiles.
And we are there when you need us, whether to assist you in a Customs audit or to perform a late release. Our extended hours of service (we are open 24 hours a day from Monday to Saturday), our network of offices, and our emergency contacts have all been developed with you in mind.