Freight Forwarding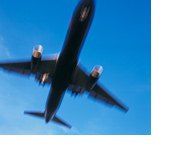 As a Canadian organization we are able to make strategic decisions locally. We have the flexibility to pick and choose our own suppliers, transport companies and overseas agents. We have developed an outstanding agency network throughout Europe, Scandinavia, Great Britain, the Far East, the Indian sub-continent, South and Central America.
We provide regularly scheduled import and export consolidations by both air and ocean freight. We also provide individualized routings for your cargo, based upon your particular scheduling needs or cost considerations.
Milgram will work with you to find the mode of transport, routing, carriers and rates that best suit your needs. Of course, our job does not end there: we follow your shipments, identify problems and keep you informed along the way.
Today, keeping you informed requires state-of-the-art solutions. Milgram has established a sophisticated communications network where agents, warehouses and truckers can transmit their data, all contributing to keep your cargo moving and your information up-to-date.
Using our on-line services, you can search for a shipment and track its progress from origin to destination, quickly and easily. You can view all your shipments on-line, sort them and see important status information on each file. Loading, ETA, unloading, customs release and delivery details are all available on-line.
Milgram's experts also specialize in the ever-changing regulations affecting your cargo, such as foreign documentation requirements, hazardous materials regulations, government regulations and advance notification rules.